Helping Holland and Barrett create a UK first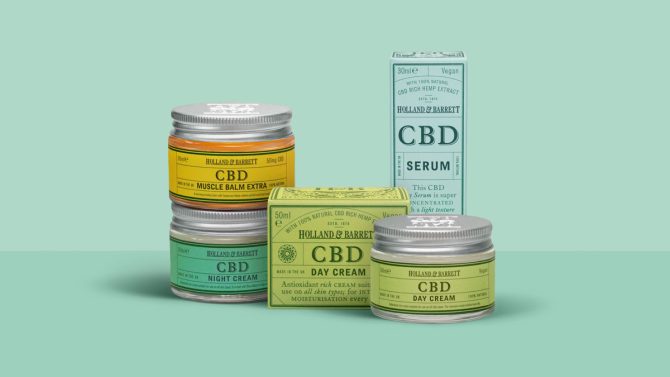 Helping Holland and Barrett create a UK first
Helping Holland and Barrett create a UK first
About the project
When it comes to harnessing the potential of a new ingredient, there's nothing quite like being first. This is how we helped Holland and Barrett become the first UK retailer to stock a topical CBD range.
The Challenge
CBD was one of the hottest wellness trends of 2019 and Holland and Barrett was already successfully selling CBD as a supplement in-store. As experts in cosmetics, we knew that CBD had potential as an active ingredient within skincare. We created samples of a day and night cream and went to pitch them the idea.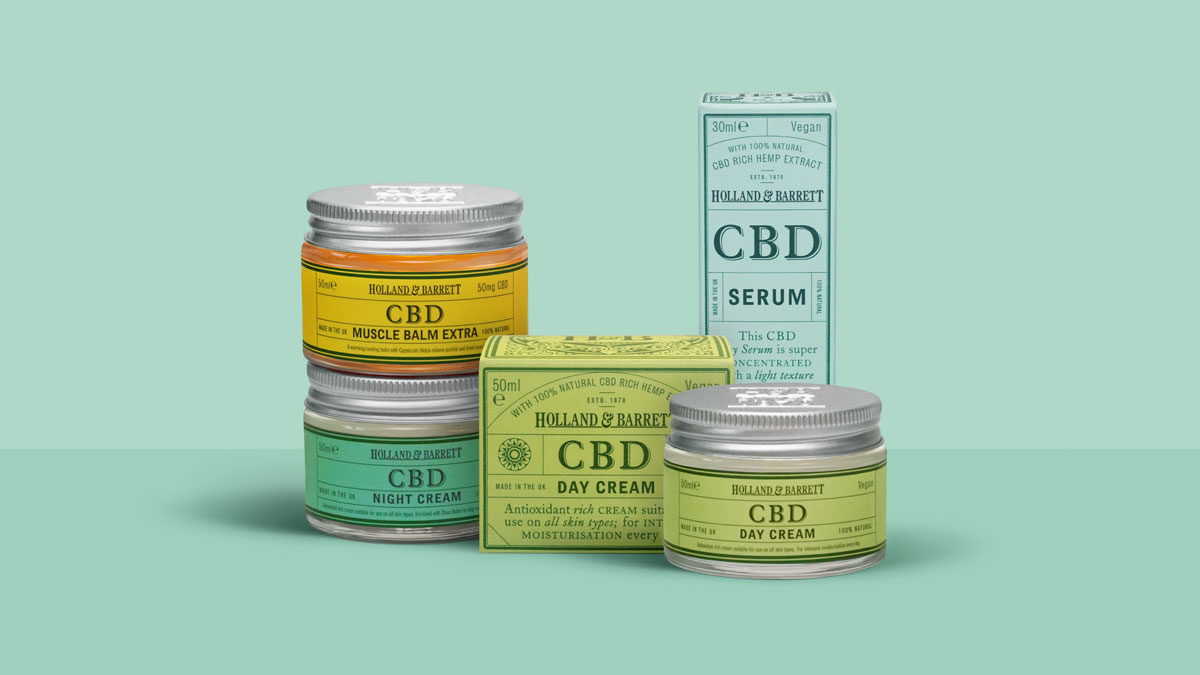 Testing, accreditation & compliance
Secondary packaging design
We received the purchase order in November, but there was a catch – the product needed to be in-store by January. It was a good thing that we'd completed a lot of the groundwork early on. Using the Pelham Matrix, we'd tested all of the bases and active level ingredients, creating a matrix of stability data. This meant that when Holland and Barrett came to us a with a final purchase order, we were ready to get the product to market. What's more, everything was signed off at the first formulation.
Holland and Barrett was the first retailer to launch CBD skincare in the UK, stealing a substantial march on its competitors. For the past 18 months, CBD Skincare has consistently been amongst the company's top 10 bestselling products.
Share: